Mannley Is now Hiring AZ Drivers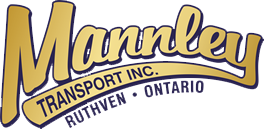 Welcome to Mannley Transport Inc. The fastest, safest, and most customer-focused Haulage company in all of North America.
We pride ourselves on giving you the greatest customer experience so that you'll always have full confidence in our transportation services.
So how did it all start?
Growing up in a family of truck drivers and big rigs at an early age sparked a haulage passion for Abram Bolt. It was this influence in Trucks that sowed the seed for a future in maximum express haulage. As the open road called, Mannley Transport Ltd was created.
From humble beginnings, starting with just a couple of Trucks and Trailers, Mannley Transport Inc was founded in 2015 in, Kingsville ON, Canada. Right in the beating heart of North America. The ideal location to spread the word and get to every corner of Canada and the USA.  
From right at the start Abram Bolt's mission was to grow the fleet so that he created the best haulage company in Canada and the USA.
Where are we now?
Today, CEO President Abram Bolt has built a fleet of thirty big rigs offering expert haulage and world-class transportation.
Here at Mannley Transport Inc, you're our number one priority. Our customers. Like our family, we'll always look after you and make sure that your goods are delivered on the dot. We offer competitive rates, secure delivery, and time-orientated haulage. As well as updating you on the status of your shipment. 
Giving you complete peace of mind that your product is safe with us.
Specializing in refrigerated transport. Over 90% of the produce that Mannley Transport Inc runs is centrally located right there. Making it perfect for Mannley Transport Inc to navigate the open road fast, efficiently, and on time. 
So what's the future of Mannley Transport Inc looking like? 
Well, more Trucks! We'll pick up more routes along the way intending to grow our delivery capabilities so that we can offer better rates, faster haulage, and bigger shipments.
And what do we say to our customers? Thank you for being part of our story. We look forward to working with for many years to come.